Integrative Branding & Marketing
Your brand image shapes your target audience's perception of you. That is why we understand that each of our clients aims to make an impact.
Our integrated branding utilizes appealing content and online advertising that helps your business flourish in today's market by converting potential customers into loyal customers.
We recognize that there is no such thing as one-size-fits-all in terms of content. That is why we tailor our core digital marketing services to your unique requirements. We offer exceptional design and develop compelling content that promotes your business across all platforms.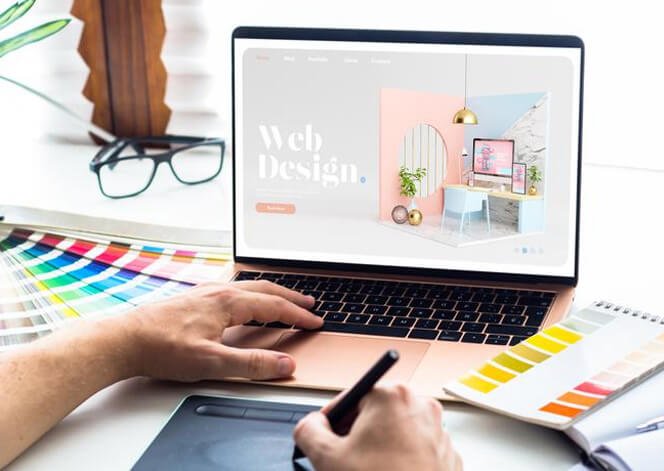 Marketing Strategy & Creative Web Design Services
First impressions are crucial. Our CBI experts will collaborate with you to create an SEO strategy with our New Jersey SEO specialists, and a marketing strategy that considers current e-commerce trends and your company's reputation.
Our team of web designer in New Jersey, web developers, and marketing strategists will use their skills to build niche-specific websites that are scalable and user-focused. Landing pages and funnels will be tailored to your company's needs, allowing potential customers to learn about your company and brand while they browse the web.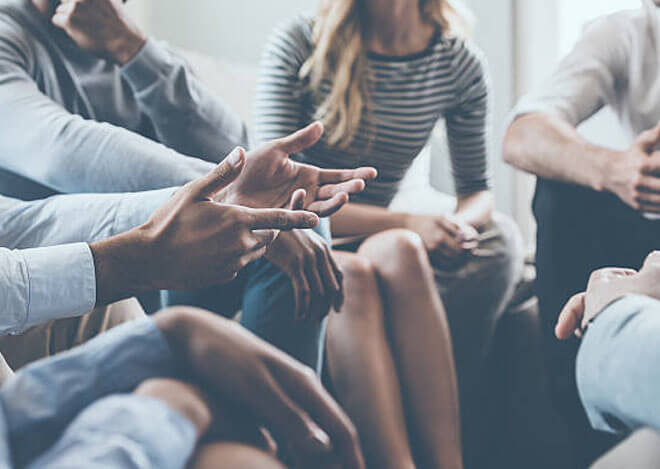 Consulting & Communication
Communication that fuels the growth of your image is pivotal. That is why reaching your target audience with social media content requires more than just posting on different channels.
CBI's marketing team provides you with a full-service partner for all your marketing, planning, creative, and web design requirements. We sit with you one-on-one to discuss your current marketing metrics, where you'd like to see your business grow, and what we'll do with your new online marketing strategy to get you there.
SEO & Organic Content Strategy
Combining SEO with SEM, our experts work tirelessly to bring you recognizable lead generation. We review your current media strategy and use it to better equip you with customized content that fuels automation. This helps create organic visibility, increases web traffic and allows you to make real consumer connections.
Our writers will weave SEO keywords into blog posts, landing pages, and funnels so that the content your audience sees never feels like a sales pitch. It's always personable, friendly, and it highlights the product or services they've been hunting for.
With our organic content strategies, we ensure that search engines recognize your media as legit, add value content, allowing your brand to populate whenever consumers search for keywords pertaining to your services.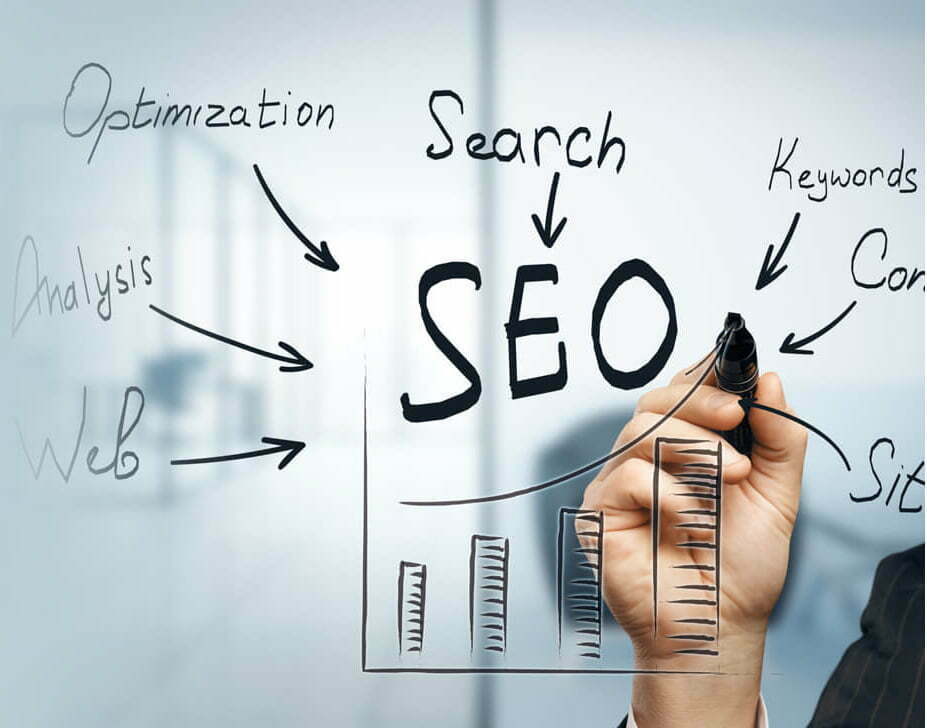 Market Research & Analytics
Before taking the plunge, you need to have a well-designed marketing plan. Here is where we can help. Before we launch a campaign, we conduct extensive research to ensure that your media plan includes all the latest trends and web highlights.
As we implement your plan, we track your success so you can see how your ROI grows. You will gain real-time statistics on which marketing strategies work best for attracting clients looking for answers to their problems.
With a user-friendly site design, our team will promote your message, products, and services by utilizing unique SEO-based content in collaboration with your personalized marketing approach.
It provides potential customers with short, aesthetically pleasing content while also directing them to the things they require. It is also easier to determine which marketing methods work best and which ones need change.
Media Buying and Planning
A successful marketing campaign is vital to a successful marketing strategy. To build campaigns that drive traffic and ROI, you need to have a solid, resonating message that can influence your audience at the right time and for the right price.
Our experts are keen on identifying channels relevant to your target audience at the optimal time. Our method is adaptable to any marketing channel, allowing your company to gain maximum exposure among your target demographic at the right time and at the right frequency.
What Our Clients Think Of Us
As the sole owner and operator of a company over the last eight years, I have been relative reserved in allowing others to help me grow my brand. One of my main concerns was losing sight of my independent "vision". The team at Create By Influence worked with me to enhance and optimize that exact vision. They are efficient, effective, and highly attentive. I simply could not be happier with the results of their work. I will continue to use them for all active projects, and highly recommend their services.
The CBI team has done an amazing job with developing my brand and creating incredible social media content that has set me apart from my competition. Highly recommend!
Nick and Steven have been tremendous help throughout the past couple months. Since starting with them in January of 2022 they have brought our vision to reality. If there were any questions or issues Steven has been very attentive and understanding. Throughout our weekly consultations Steven has made sure we understood the process along with resolutions to some issues that have occurred. I highly recommend them. Being a small business it is always great dealing with genuine people. To many more years with this company!
As owner of a rapidly scaling brand, we hit a wall and needed immediate help.Even though we have a successful digital marketing team in house, it's been a relief to collaborate with Nick, Steven and the rest of the team at CBI.They helped bring fresh perspectives in today's economy and implement the changes we didn't have the staff to cover. I highly recommend Create By Influence for other brands who are ready to overhaul your sales strategy in order to keep growing!
Nick, Steven, and the whole team at CBI have been phenomenal to work with. I had been spending money on advertising and marketing and never felt like I was building toward anything, and that all changed with CBI. Nick and the team were able to put together a great game plan based on my budget and marketing goals, are flexible enough to make changes and implement new things quickly, and have taken a lot off my plate so I can focus more on my clients and less on the back end. CBI is like having a full time marketing department, and I can't recommend their services enough. Thanks to the whole team for everything!
Steven is so awesome and helpful. He communicated with me the whole way through and was so polite and knowledgeable.
Nick is very knowledgeable and a solid all around guy. Nick has a very broad variety of skills in this competitive market. He completes every job while checking all the boxes along the way. He works hand and hand with all his customers until they are 100% satisfied with the final product. Nick has become a very good friend of mine throughout this process we call life. Hopefully we can continue to grow our personal and business relationship for many years to come.
David Grzybowski
2022-02-14
Nick is a talented creative! He can help your business get to the next level!
Team is very knowledgeable! Highly recommend them!
Join over 3,000 Subscribers who get fresh content to help their business weekly.
Ready to take on the world with a powerful marketing team?