REAL ESTATE
Paid Advertising
and Strategies for Streamlined
marketing Growth
Differentiate yourself in a crowded market by utilizing a fast-paced experimentation method that educates your audience and establishes trust in your brand.
Real Estate Keywords Optimized for Conversion
At Create By Influence, we specialize in crafting effective real estate keyword strategies that not only drive traffic to your website but also convert that traffic into paying customers. By analyzing search trends and using data-driven insights, we can identify the most relevant and effective keywords for your business and target them in your content and advertising campaigns.
TRUSTED AS A REAL ESTATE
GROWTH PARTNER SEM/PPC Ads (Google, Bing, YouTube)
Create By Influence is a premier provider of SEM/PPC advertising services for the real estate industry. Our team of expert media buyers and marketers has extensive experience in crafting successful campaigns for Google, Bing, and YouTube platforms, specifically tailored to the unique needs of real estate professionals.
We understand the importance of maximizing ROI and achieving optimal performance for your marketing efforts. That's why we work closely with our clients to identify their target audience, develop customized campaigns, and continuously monitor and adjust our strategies to ensure the best possible results. By partnering with us, you can rest assured that you are working with a team that is dedicated to helping you connect with potential buyers and sellers, generate more leads, and grow your business through effective SEM/PPC advertising.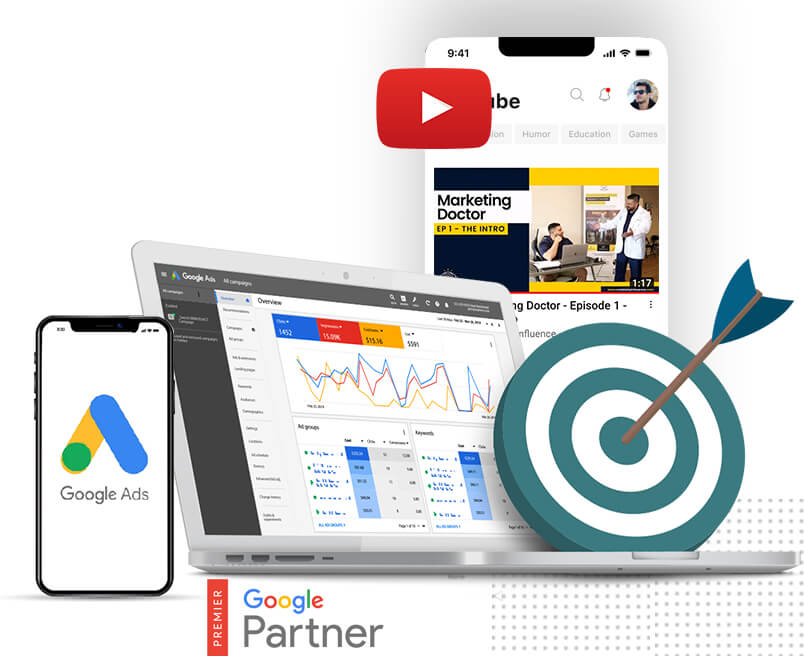 Negative keyword management
Social Media Advertising (Facebook, Instagram, TikTok, LinkedIn, YouTube)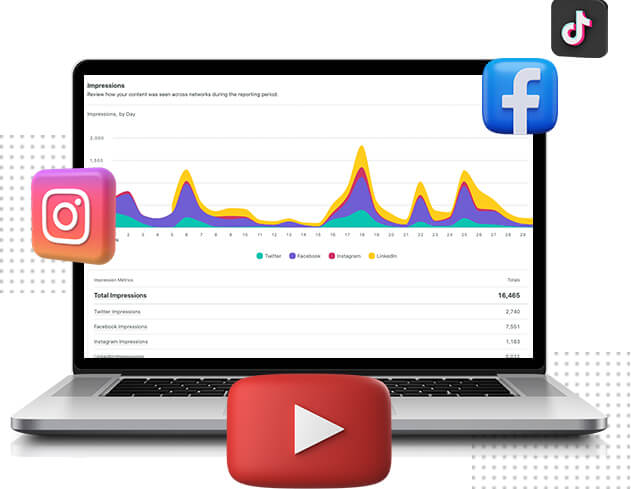 At CBI, we understand the importance of effective social media advertising in the real estate industry. With our expertise in developing targeted ad campaigns, we help our clients reach their ideal audiences and generate high-quality leads. Our team works closely with real estate professionals, including investors, wholesalers, brokers, agents, lenders, and developers, to develop ad campaigns that are tailored to their specific business goals.
Using platforms such as Facebook, Instagram, YouTube, and TikTok, we create engaging ad content that is designed to capture the attention of potential buyers and sellers. We also use advanced targeting strategies, such as retargeting and lookalike audiences, to ensure that our clients' ads are seen by the right people at the right time. By leveraging our expertise in social media advertising, we help real estate professionals build their brand authority, generate leads, and grow their businesses.
Advanced targeting options
A/B testing for ad optimization
Cost-effective advertising
Retargeting ads to website visitors
Audience insights and analytics
Integration with social media channels
Mobile-friendly ad formats
Video ad formats for engagement and awareness
At CBI, we understand that real estate professionals are always looking for ways to increase efficiency and productivity. That's why we specialize in creating custom workflows and automation processes that are tailored specifically for the unique needs of the real estate industry. Our team of experts has years of experience in designing and implementing automation solutions for real estate brokers, agents, investors, developers, and lenders.
By automating time-consuming tasks such as lead generation, property management, and customer follow-up, we help real estate businesses save time and resources while improving their overall performance. We take a data-driven approach to workflow design, constantly analyzing and refining our processes to ensure optimal results. With our expertise in automation and our commitment to client success, CBI is a trusted partner for real estate professionals looking to improve their operations and achieve their goals.
Lead generation workflows
Automated email sequences
Event-triggered campaigns
Marketing automation software
Behavior-based automation
Lead scoring and segmentation
Personalization strategies
Client Acquisition APPROACH
At Create By Influence, we understand that the real estate industry is highly competitive, which is why we specialize in developing and executing effective paid advertising campaigns specifically for this industry. Our team of experienced media buyers and marketers stay up-to-date with the latest real estate trends and best practices, ensuring that our clients stay ahead of the competition. At CBI, we provide comprehensive digital marketing solutions for the real estate niche that go beyond the scope of traditional real estate agent ads. By leveraging platforms such as Google, Bing, Facebook, Instagram, and more, we can help real estate businesses reach their target audiences and generate more high-quality leads.
Our paid advertising campaigns for real estate businesses are designed to increase website traffic, drive more leads, and boost sales. We combine the right messaging and targeting with ongoing optimization and reporting, ensuring that our clients see measurable results. By partnering with us, real estate businesses can focus on their core operations while we handle the complex task of paid advertising. We're committed to helping real estate businesses of all sizes achieve their marketing goals through effective paid advertising strategies.
Targeted audience research
Paid Advertising Case Studies
Frequently Asked Questions (FAQs)